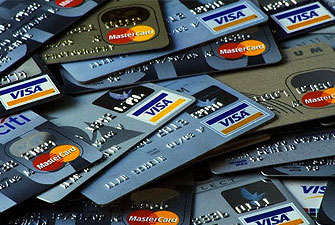 The Bangalore Police have informed us about a massive credit card fraud by a Gang of four. The amount involved is approximately Rs 60 Million.
The Gang under the kingpin D'souza, Mourise has cheated credit card divisions of ICICI Bank, HSBC, Deutsche Bank, Citibank and ABN Amro Bank. The gang's modus operandi was to obtain credit cards under fictitious names producing fake salary slips, documents, identity cards and bank statements. In this way, the Gang had accumulated 92 credit cards within a year. They would mostly go Jewellery shopping and later raise money from pawn shops.
Important: The gang also manged to win the confidence of shop owners. They have made the shop owners party in the fraud. Greedy shop owners would give them cash without actual purchase after taking a cut as their own commission. Why I am saying this ? They can have an extra swiping machine at the side and quickly capture your credit card details and commit frauds using people like D'souza at other shops. Believe me this has happened in a Mumbai Restaurant.
Few Questions to the banks involved in this Credit Card Fraud,
Why aren't banks pro-actively Black listing shops and vendors involved in such fraud ?
Do these banks maintain a history of vendors just like how CIBIL maintains credit card owners history ?
Do banks keep a vendor under observation when an innocent consumer like me reports of fraudulent purchase on my cards ?
Indian government has no interest in protecting the rights of consumers. So until then, be very very careful on where you use your credit card.