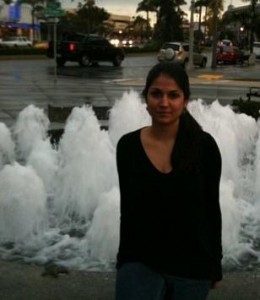 Apart from Corporate Travel, rising income levels in India is leading to a new and rising trend amongst Indians – see the rest of the world. This is visible by the rising Traffic on websites like MakeMyTrip.com and Yatra.com All these travelers require multiple currencies during their stay outside the country and due to bad policies of Dr. Manmohan Singh's Government, the Indian Rupee hit a Historical Low since independence against most currencies and turbulence is causing additional hardships for Indians flying abroad.
En-cashing on this scenario and solving the immediate problem of Indian Currency Volatility, HDFC Bank has designed a new 10 Countries Multiple Currency Forex Pre-Paid Travel Card. Customers can load USD, Sterling Pounds, Euro, Singapore Dollar, Canadian Dollar, Dhirams and Riyals as well. This segment of the card industry is witnessing huge demand and has grown 25% YoY. The Travelers Cheque once upon a time a hot favorite for Indians flying abroad is witnessing negative growth of 8% YoY and just has 10% market share of the overall Foreign Exchange released to Indians.
Corporates spend close to 80% using Corporate Forex Multi Currency Pre-Paid Cards or in some cases Credit Cards as well. Only 10% of the Forex market witnesses demand for Currency Notes. HDFC controls around 30% of the Forex market pegged at Rs 9000 Crore for Corporate Customers and has thus embarked on this new card after a thorough internal business research which will have very high acceptance rate.