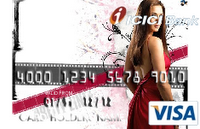 Have you ever thought how you can earn while spending on your credit card ? Well, first always bear in Mind – This Rule is applicable only to folks who have atleast 12 months history of paying their credit card dues in FULL at the end of every billing cycle. If you can't, then please don't use it as you end up losing than gaining anything.
If you are able to pay your CC dues every month, than go for a rewards card. The payback is in between 0.225% to 0.5% of your total spend. Here is how it is.
ICICI Bank Rewards Program is one of the worst rewards program for Gold / Silver Card Holders. To accumulate, 1000 points, you need to spend 2 Lakhs 🙂 If you choose to redeem with a Shoppers Stop Gift Voucher of Rs 500 given on 1075 points, your return is mere 0.23%.
Now lets consider for example, HDFC Bank Gold Card – You earn 1 point for every Rs 100 spent. To get a Shoppers Stop Gift Voucher worth Rs 500, you need to spend 114,000, which means a return of 0.438%.
So at the maximum, you earn 0.5% on all your credit card spends, in a way of speaking, you save while you spend on credit card, but bear in mind, Pay your bill in full every month, otherwise this is not for you as you will end up losing a LOT of Money.