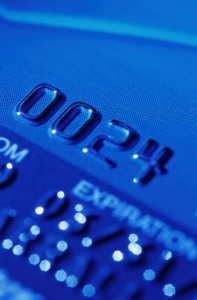 Indian Banks are facing a tough situation as Card Skimming has led into a Massive scam and transactions occurring outside Indian Borders has led these financial institutions to face a loss upto Rs 30 Crore in the last one month. The worst affected Banks are HDFC Bank, ICICI Bank, Citibank, SBI Cards and Axis Bank.
In most cases, the Debit / Credit card is in physical possession of the holder who is very much within Indian borders. However, transactions are occurring in Mexico, Spain, United States etc. RBI has already mandated for an additional security check – Extra Password for Online Transactions – Verified by Visa or MasterSecure Code. So despite such security in place, how did this fraud happen ? The password doesn't come into picture as the Victims Card Details were skimmed [copied without your knowledge] from Transaction Machines, ATMs, or from Credit Card Processing agencies and were later mapped [electronically imprinted] to credit cards and used for shopping in stores.
How to Protect from Skimming ?
Never lose the sight of your credit card. Always make sure it is swiped in front of your eyes on the swiping machine and a receipt generated. If you get any doubt on the Swiping Machine, immediately demand a check and call the local Police for assistance. Also it is common practice in Bangalore where Hotel Waiters / Stewards are equipped with card skimming machine so keep the card away from them.
The RBI which is wanting Indians to go for all electronic transactions was aghast with the recent International Credit / Debit Card Fraud of Indians and summoned an emergency meeting of Top bankers active in the Indian Card industry. RBI made it mandatory to install EMV / Chips on the Cards and upgrade all Merchant Card Processing units to accept Chip based cards only starting from July-2013.
Bankers together have deployed 2 forensic investigators and after the investigations are complete, they will handover the report to RBI and the Regulator is expected to issue tigther norms for secured credit / debit card transactions.
Until then, citizens who are regularly using Debit / Credit Cards must go for Insurance offered by OneAssist.